The product is equipped with a control function that reduces light leakage to the surroundings to prevent light pollution, and is also equipped with a function of automatically reducing brightness to reduce waste.
The system complies with the guidelines (draft) for the adoption of LED road tunnel lighting announced by the Ministry of Land, Infrastructure, Transport and Tourism in September 2011 to meet the conditions for use on expressways.
Panasonic will introduce six types of road lighting fixtures based on the number of lanes (1 to 3 lanes) and brightness requirements. There are a light pole mounting type and a lamp arm mounting type, respectively, and a total of 12 models are available. The colors are all white and can achieve a wide distribution of light for the road. By simultaneously controlling the light distribution at the front and rear (road side and surrounding side) of the lighting fixture, light leakage is reduced, thereby reducing the light impact on the buildings around the road and farmland crops.
The function of automatically reducing the brightness to reduce power waste is called the initial beam compensation function, and is equipped with a timer-segment dimming function that realizes power saving by setting brightness in advance, controlling late-night brightness, and a beam upper limit adjustment function. The timer segmentation dimming function can be used to set the brightness to 50, and the beam upper limit adjustment function can be adjusted between 80 and 100 at a 2.5 interval by custom processing.
By using these three functions, power consumption can be reduced, and the beam upper limit adjustment function can be used to finely adjust to meet the requirements according to the brightness conditions required by the central government and local governments. The new products are also equipped with tempered glass, fall-proof leads, lightning surges that exceed international standards, and are fully considered for safety. In addition, it has durability that can be used at minus 20 ° C, and can also be used in cold areas. Panasonic strives to sell 10,000 units in 2014.
CHANGZHOU SULI DRYING EQUIPMENT CO.,LTD.specializing in the production of V type mixer, Spray Dryer , Granulation Dryer, Trough Ribbon Mixer, Industrial V type mixer.
V type powder mixer machine
Specifications
1. V blending machine
2. simple operation
3. dry powder or granulator material
4. without dead angle
Main application:
This machine is used for mixing of dry granulate material in pharmaceutical, foodstuff, chemical and other industries.
Working principle:
1) Featuring unique structure, high mixing function and uniform mixing
2) The mixing barrel is made of stainless steel with polished internal and external walls.
3) This machine has beautiful appearance, uniform mixing and wide application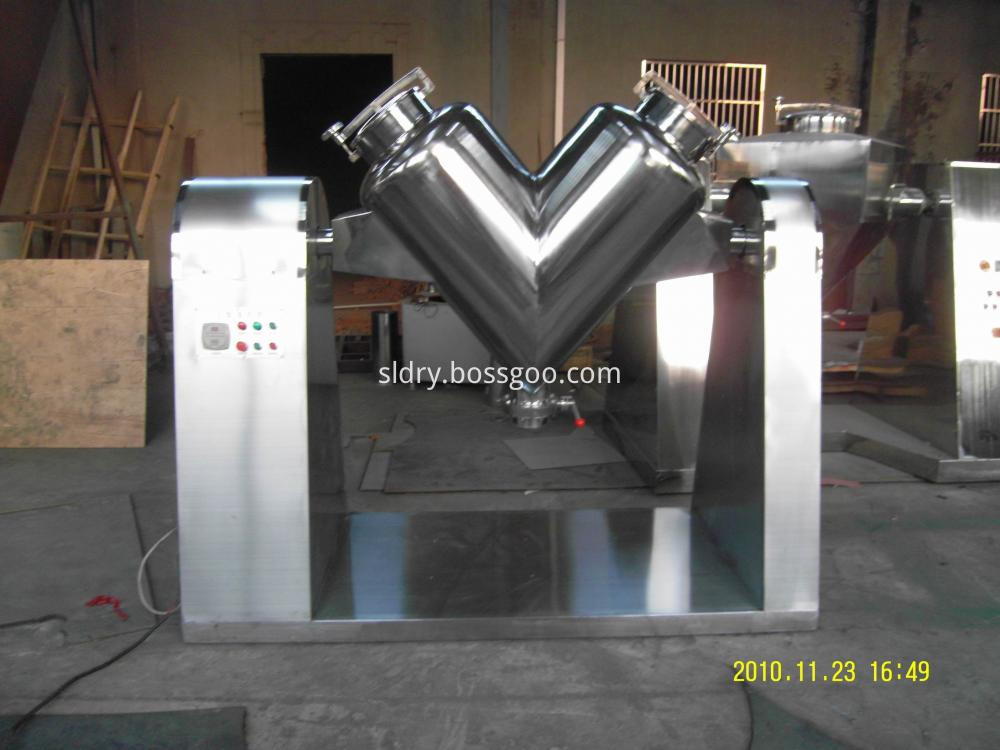 V type mixer,Industrial V type mixer,V type mixer,Trough Ribbon Mixer
Changzhou Su Li drying equipment Co., Ltd. , http://www.sldrying.com