Model NO.:
RMBM16-01601323
Name:
Ns40 Container Mould
Core&Cavity Material:
P20 / 718
Mould Life:
800,000 - 1,000,000 Shots
Runner System:
Hot Runner / Cold Runner
Gate System:
Pin-Point-Gate / Hot Runner Direct Gate
Cooling:
Extended Special Copper Cooling
Special Design:
4 Slider Design
Sample Time:
60 - 70 Days
Transport Package:
Wooden Case
Specification:
International Standard
Remo Has over 10 years in manufacturing battery case mould. Our battery case moulds are mainly exported to Portugal, Spain, Brasil, Pakistan, Ukrain and India. Our product range from small parts like motorcylcle battery, NS40 to big parts like NS120.
Our Advantages:
1. Professional designer for product&mould 3D design
2. Excellent polish system to guarantee ejector system
3. Pre-opening system to improve mould cycle time
4. Extended copper cooling for better cooling effect
5. Punctual delivery time
6. Weekly report with processing photoes.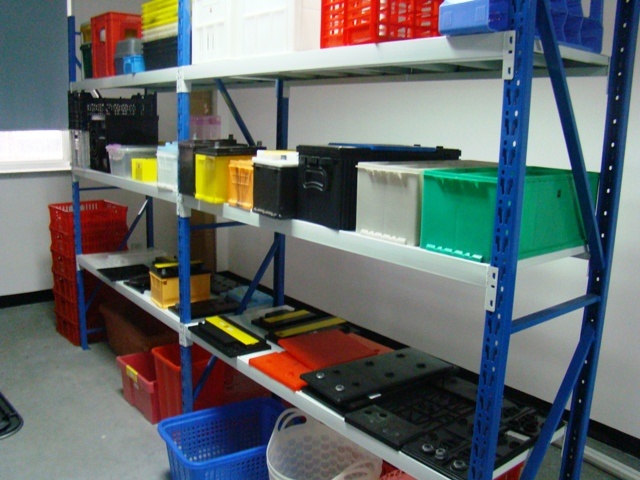 Business Step 
1.R&D
We support customer R&D. Make the files or improve the design if you needed 
↓↓↓
2.Quotation Making
Mould Quotation will be finished in  1  day according to information we get
↓↓↓
3.Negotiation 
The quality ,price ,material,delivery time .payment item.ect 
↓↓↓
4.Mould Design 
3-5  days for mould and product 3D/2D drawing design
↓↓↓
5.Mould
According to customers' request to build the mould.Before make the mould .we send mould design to customer approval first . Mould will be usually finished in  25-60  days 
↓↓↓
6.Mould Testing
When moulds are finished,we will test the moulds to check it satified consumers' needs.And we will  send samples  for consumers' reference.
↓↓↓
7.Sample shoot 
If the first sample come out is not satisfied customer .we modify the mould and until meet customers satisfactory 
 ↓↓↓ 
8.Delivery 
Delivery goods by  sea  or by  air  ,according  customers requirement 
Table electric marking machine is introduced to solve the problem of small workpiece marking, because the small workpiece can not be fixed on the above marking machine, so they need to be placed on the workpiece table for marking.
Table electric marking machine table reserved three T slot, easy to fix the marking tooling, solve the problem of positioning and fixing the workpiece in the marking.
Desktop electric marking machine adopts integrated embedded industrial control computer, industrial hd touch screen, can be used in any environment, patent high frequency electromagnetic micro impact marking technology, no air source, can be any material of the workpiece or nameplate marking, marking line is extremely fine and beautiful.
Table electric marking machine standard travel is 150 x 80mm, 200 x 100mm, in addition, we have done the largest non-standard travel up to 500mm, so if there is a non-standard demand, we will provide users with professional customized services. We rely on our 11 years of professional production experience, so that all users will be at ease with our cooperation.

Desktop Electric Marking Machine
Desktop Electric Marking Machine,Laser Engraving Machine,Electric Engraving Machine,Desktop Fiber Laser Marking Machine
Jinan Luyue CNC Equipment Co., Ltd. , https://www.sdlycnc.com